Auno Sugar is not your normal sugar
It provides more health benefits
Unrefined Auno Raw sugar condensed via physical methods while the beneficial ingredients of sugar cane are preserved.

There is a higher mineral content compared to
other similar sugars.

Using Auno Mineral Raw Sugar instead of normal sugar
Auno sugar has a familiar taste and sugarcane's natural nutrition.
It has lower calories and higher nutritional contents than other sweeteners.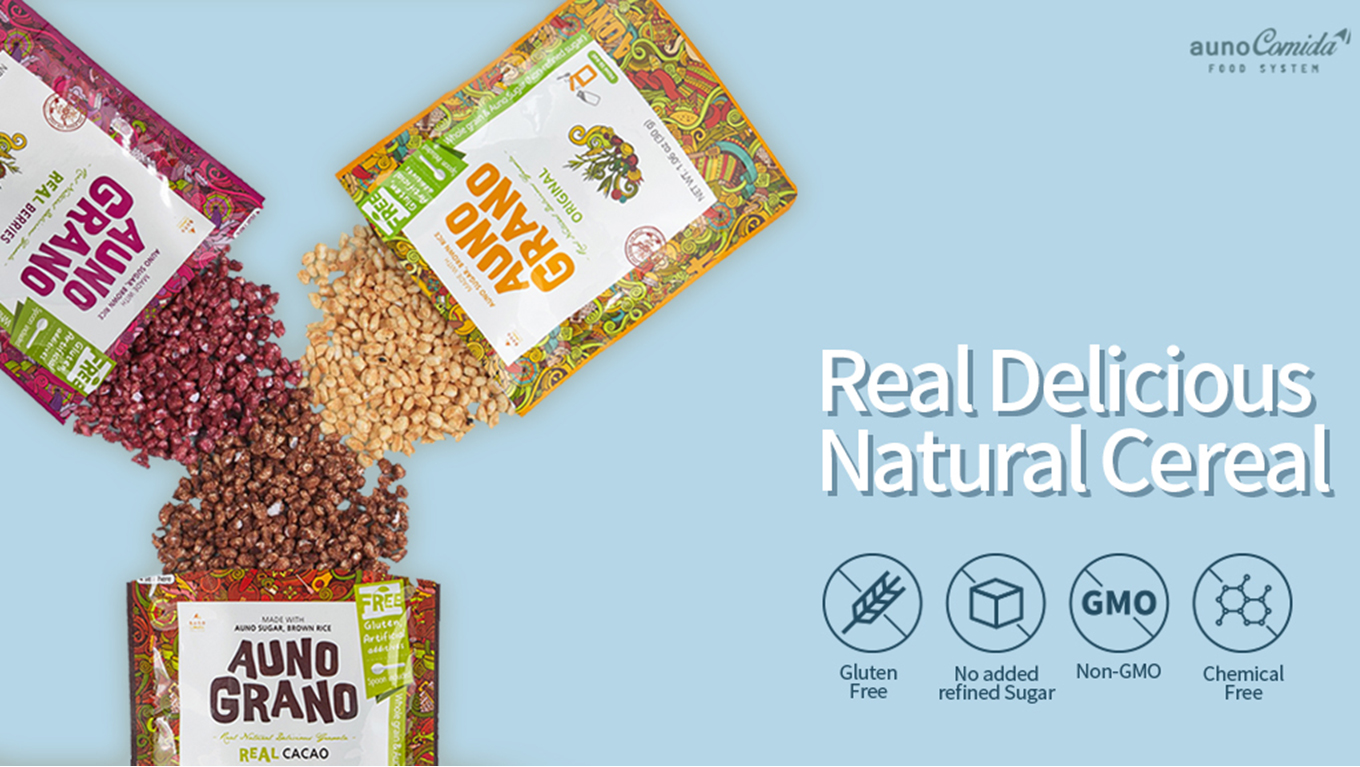 Auno Grano, a substitute meal made of whole-grain rice and fruits(superfoods) and coated with Auno Sugar
As a result of our efforts to maximize the merits of whole grains by puffing high-quality whole-grain rice with intact rice germ under high temperature and pressure, Auno Grano contains the natural minerals of the original ingredients.